Kyle MacLachlan




An Emotionally Fulfilling Year




Video Interviews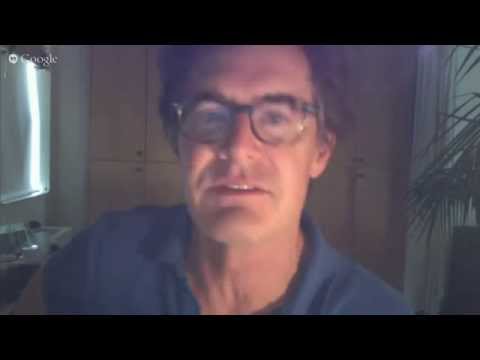 It looks like this is becoming the Kyle MacLachlan Blog. I won't apologize for that. I haven't had much else in the past month and a half besides Jurassic World (Chris Pratt was great as always) and Spy (Melissa McCarthy was hilarious as always). There's also Defiance's so far excellent season 3. But I don't have time to talk about any of that. Why not? I'm still working on posts about this finale of Agents of S.H.I.E.L.D. and my new obsession with Twin Peaks, both heavily featuring - you guessed it - Kyle MacLachlan! They're long overdue, but instead and once again I'm taking time out from what I'm supposed to be working on to show you two interviews that are just too good to not share. I actually watched the first one over a week and a half ago, but time got away from me.
First up, so often interviews are too short and give minimal information about the subject's past or upcoming project(s). They're usually unsatisfying and then I find myself scouring YouTube to find more and better, but always in vain. This one, though, from Gold Derby is 27 minutes long! The interviewer questions Kyle about Portlandia, where he plays the wonderfully goofy mayor, and Agents of S.H.I.E.L.D., where his character was manic and heartbreaking. Such different roles, but both brilliantly done.
It allowed me to really...really do some really deep work, emotionally, that I hadn't had a chance to do. And I was so grateful for the opportunity and so pleased with the way it went. And the added benefit was the fans of the show were very accepting and very, I think, happy that I was on, and that's always nice to feel that, too.
Then there was The Good Wife. I only saw his most recent episode, but I loved it. The interview continued with Twin Peaks. In the final episode of that series, his quirky and compassionate character was so very wronged. Simultaneously the best and worst cliffhanger ever. Good thing it's returning next year. And finally it came back around to and ended with Portlandia and the song Kyle had to make up and sing about Portland. Somewhere in all of that, I also learned Guardians of the Galaxy is his favorite Marvel film because it was such a surprise. Same here. I couldn't believe it was far, far better than my first impression. I mean, there was a talking raccoon and a walking tree. I assumed it would be not so great, but I had to try it because it was Marvel and Chris Pratt.
Each question was answered at length with a cheerful attitude. MacLachlan is apparently someone who needs little prompting, and that's wonderful because it means he really loves what he does and he's happy to talk about it. The interview could have easily been twice as long, but let's not be greedy. So, set aside some time and start watching.
Don't forget to actually go to Gold Derby to read the video summary and to make your Emmy predictions for a chance to win prizes.
Part of the fun of working is that you laugh a lot, because you recognize, as you were saying, the truth of that scene. And the way they put it together, and the bouncing back and forth between each of the characters' five emotions - because we all have them - I thought was brilliant.
But wait, there's more. Stick around for another excellent interview. Kyle didn't tweet about it, so I didn't see it until a couple days ago. I would suggest also clicking through to JoBlo.com to see the nice introduction that JimmyO wrote about Kyle's ability to bring heart to what he does. He really did that beautifully in Agents of S.H.I.E.L.D. this year, and it's what prompted me to finally start Twin Peaks, so I can't wait to see it in Inside Out. I keep hearing it's one of Pixar's best, and that's saying something, because so much of what Pixar does is wonderful.
I found myself continually surprised - as you watch the movie to where you're going - and that doesn't happen that often. Usually you can kind of see it coming, and these were things that were completely just a surprise and so emotionally fulfilling. It was genius.
Now, doesn't all this talk about Inside Out make you curious or excited to see it? That would be a nice way to celebrate this holiday weekend. And if you have seen it and you loved it, it'll be even better the second time around. At least see it for me since it's unlikely I'll be able to go before it's out of theaters. My family isn't interested for some reason. And how sad it is to go alone to a comedy? I never laugh as much as when I'm with people.
[UPDATE] My brother saw the trailer for Inside Out, which was much better than the commercials, and then he wanted to go. We went. It was absolutely fantastic and so emotional. I wish I had time to write a review.
Follow these guys on Twitter:
Kyle MacLachlan | GoldDerby | JimmytotheO